Zephyr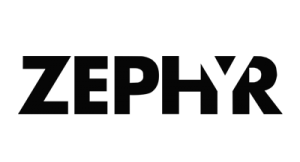 Zephyr entered the market in 1997, recognizing the increasing demand for high output cooking equipment and built-in appliances in residential homes. A new platform of ventilating range hoods, the Power Series, with never seen before available features and performance, was created. Zephyr introduced products addressing air quality concerns for consumers seeking high CFM ventilating along with quietness, efficiency, unique features and competitive pricing
But as exciting as Zephyr's products are, the company is so much more than the sum of its product lines. In fact, perhaps what Zephyr is known best for its unparalleled dedication to customer satisfaction and service, and its commitment to constant improvements. Innovative design and quality engineering are uncompromising fundamentals within the Zephyr philosophy. The American company, based in California, is proud to bring you the latest trend design in power ventilation for today's kitchens.
Zephyr's Presrv™️ collection of Wine and Beverage Coolers reflects the smart design and technology of Zephyr's original products in a whole new context, with its signature, superior craftsmanship is now applied to the art of refrigeration.Zephyr's Active Cooling Technology circulates the air and offers a consistent and even temperature throughout the entire Presrv™️ cavity. Unlike other wine coolers on the market, the Presrv™️ collection is virtually silent and delivers the same sought-after discretion of Zephyr's whisper-quiet ventilation products.
Each model employs full-extension black wood racks for easy access to wine bottles at the back. A feature typically reserved for pricier models, Presrv™️ racks glide out effortlessly and are made of wood with stainless steel trim for a sleek design element.
Zephyr's Presrv™️ collection includes four initial products: Single Zone Wine Cooler, Dual Zone Wine Cooler, Single Zone Beverage Cooler, and Dual Zone French Door Wine + Beverage Cooler. Each member of the Presrv™️ family is constructed from 304-grade stainless steel and features tri-color LED lighting, and PreciseTemp™️ interior sensors to maintain accurate temperatures.