Presrv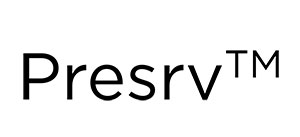 Zephyr's Presrv™️ collection of Wine and Beverage Coolers reflects the smart design and technology of Zephyr's original products in a whole new context, with its signature, superior craftsmanship is now applied to the art of refrigeration.Zephyr's Active Cooling Technology circulates the air and offers a consistent and even temperature throughout the entire Presrv™️ cavity. Unlike other wine coolers on the market, the Presrv™️ collection is virtually silent and delivers the same sought-after discretion of Zephyr's whisper-quiet ventilation products.
Each model employs full-extension black wood racks for easy access to wine bottles at the back. A feature typically reserved for pricier models, Presrv™️ racks glide out effortlessly and are made of wood with stainless steel trim for a sleek design element.
Zephyr's Presrv™️ collection includes four initial products: Single Zone Wine Cooler, Dual Zone Wine Cooler, Single Zone Beverage Cooler, and Dual Zone French Door Wine + Beverage Cooler. Each member of the Presrv™️ family is constructed from 304-grade stainless steel and features tri-color LED lighting, and PreciseTemp™️ interior sensors to maintain accurate temperatures.